PRP treatment in Chennai
Losing hair can be a crushing experience for anyone, regardless of their gender or age. Many people view their hair as an essential component of their identity, so losing it might feel like losing a defining factor of who they are. Hair loss may be a challenging and stressful experience to go through, whether it is brought on by genetics, hormonal changes, unhealthy diet, pollution, or a medical issue.
Hair loss can have an adverse effect on your mental health in addition to physical changes. You may experience helplessness, anxiety, and self-consciousness as a result. Hair loss may make you feel depressed, lower your self-esteem, or fill you with social anxiety. Being unconfident about one's appearance can be pretty unsettling in social situations and make you shun activities and hobbies you once loved.
However, there is hope for those struggling with hair loss. One promising treatment is Platelet Rich Plasma (PRP) therapy. Platelet Rich Plasma (PRP) therapy is a potential treatment that uses the patient's own blood platelets to promote hair growth.
"An increasing number of people are seeking PRP treatment in Chennai," says Dr. Sasi Kumar, a renowned plastic & cosmetic surgeon at Reflekt Aesthetics. "My patients say they have rediscovered self-confidence in their appearance and feel like themselves once again after undergoing PRP therapy."
PRP treatment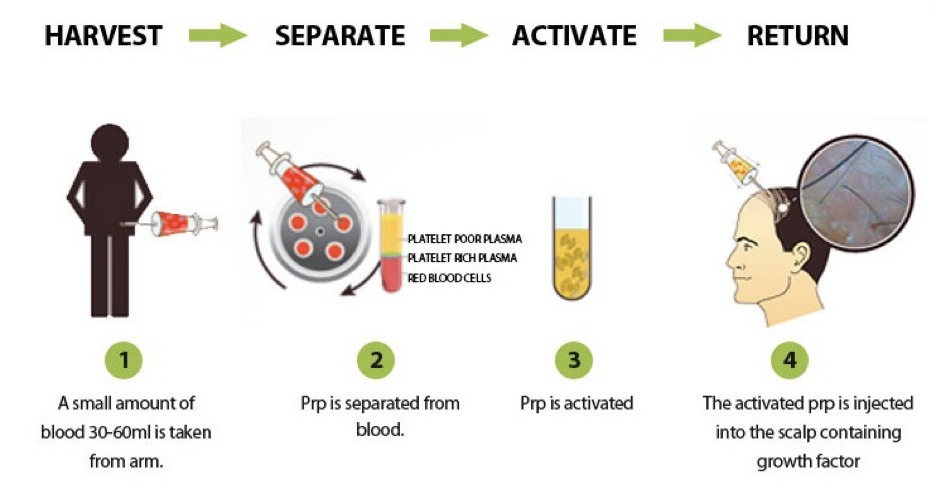 PRP treatment for hair loss has gained popularity as a non-invasive and natural method to restore hair growth after demonstrating positive outcomes in clinical research.
Following are the steps that cosmetic and hair transplant surgeon, Dr. Sasi Kumar, employs when conducting a PRP treatment in Chennai:
Consultation:

The first step is consultation so Dr. Sasi Kumar can assess your problem and help you decide whether PRP therapy is the best course of action. During the consultation, the doctor will talk to you about your medical history, any drugs you are presently taking, general health, and lifestyle.

Drawing blood:

After determining that you are a good candidate for PRP therapy, the medical professional will take a small blood sample from your arm.

Processing:

The blood sample is placed in a centrifuge which spins rapidly to segregate the platelets from other blood constituents.

Platelet stimulation:

The platelets are then stimulated, often by adding a calcium chloride solution or similar activator.

Injecting the platelets:

Dr. Kumar may provide a numbing lotion or local anesthetic to minimize discomfort. He will then inject the activated PRP into your scalp at the balding area.

Aftercare instructions:

You may experience some mild PRP treatment side effects like slight redness, swelling, or soreness. You will receive detailed instructions on taking care of the treated area, including staying away from the sun and heat and avoiding intense activities.

Follow-up appointments:

Per your treatment plan, Dr. Kumar will set up one or more follow-up visits to check the progress and administer additional PRP injections as required.

Dr. Sasi Kumar is a well-known aesthetic expert for people considering PRP treatment in Chennai. He is passionate about his skills and dedicated to giving his patients the most cutting-edge, creative solutions for their aesthetic and reconstructive cosmetic procedures.



Dedicated Support at Every Step !
Book Now
PRP cost in Chennai
The PRP cost in Chennai might change based on several variables, including:
The location of the clinic
The doctor's expertise
The clinic's amenities and technology
The extent of the required treatment
Other relevant aspects
The price of PRP therapy in Chennai ranges from INR4,527 to INR14,955 ($56 - $185) for each session. The total cost of PRP hair treatment in Chennai may increase from 16,000 to 150,000 INR, depending on how many sessions you need.
Dr. Sasi Kumar is highly respected for providing safe, reliable, and cost-effective treatments to improve his patient's quality of life. Don't hesitate to get in touch with him to find out the PRP treatment for hair costs at his facility.
PRP hair treatment success rate
The PRP hair treatment success rate might differ based on a variety of variables, including:
The patient's age
The reason for hair loss
The severity of the hair loss
The number of treatment sessions
The medical expert doing the procedure
Following the preliminary round of 4-6 treatments, PRP hair restoration needs at least one touch-up treatment every year to maintain the outcome. Although the actual success rate of PRP injections for hair restoration is unknown, the average patient has success rates between 70% - 90%.
Please seek the advice of a skilled hair specialist like Dr. Sasi Kumar to ascertain whether PRP treatment for hair loss is appropriate for your particular requirements.
Dedicated Support at Every Step !
Book Now
PRP treatment side effects
The chance of contracting an infectious disease is low because PRP therapy requires inserting your own platelets into your scalp. Yet, there is always a chance of adverse effects, just like with any treatment that uses injections.
Some typical negative effects following PRP therapy include:
Discomfort or pain at the injection site\
Bruising or swelling
Infection at the injection site
Reaction to the local anesthetic
Intolerance to the PRP solution
Nerve injury
Higher chance of bleeding
Dr. Sasi Kumar always discusses the potential dangers and advantages with his patients before starting PRP treatment in Chennai.
PRP hair transplant before and after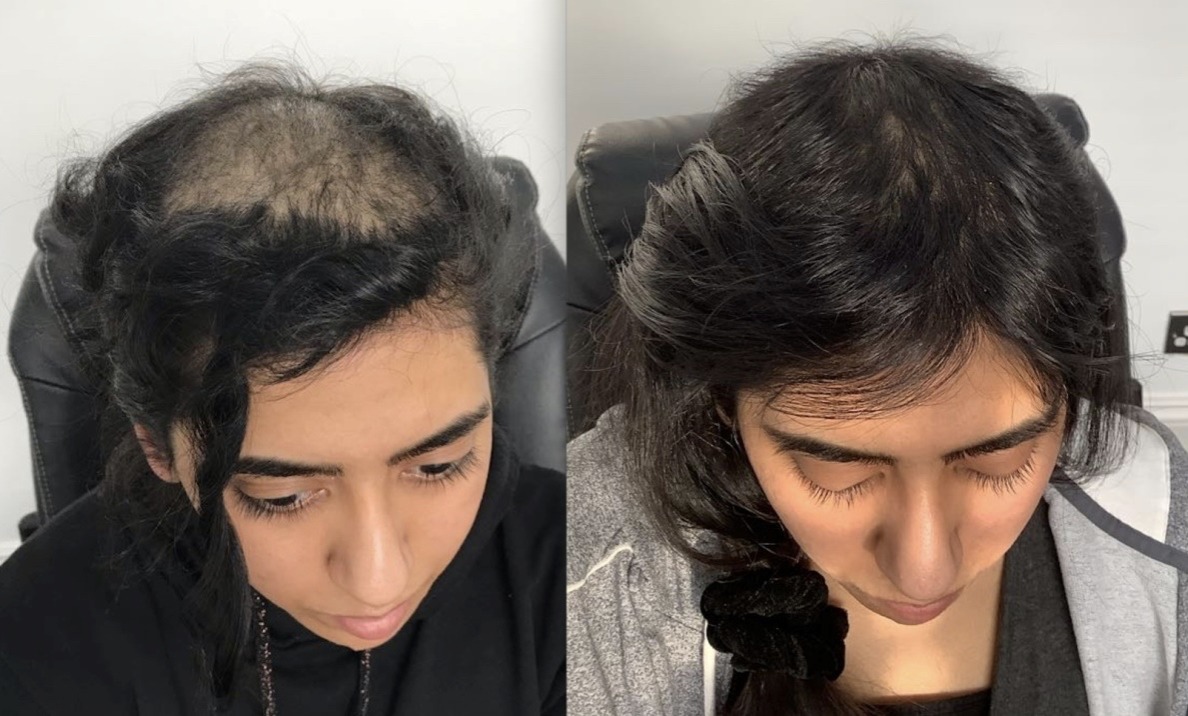 Even though dealing with hair loss can be an emotionally taxing and upsetting experience, it is crucial to be aware that there are ways to manage the problem. PRP therapy has been suggested as a viable treatment for people losing their hair. It may work exceptionally well for those with mild to moderate hair loss.
It can slow down or even stop hair loss with the correct treatment strategy and regain confidence in your look.
"It is important to take action at the earliest signs of hair thinning or baldness," advises the highly-skilled hair specialist Dr. Sasi Kumar. "Early medical intervention will increase the chances of success and give you optimum results."
FAQ's